The foundation of Locomotive FC's drive to the playoffs has been its defense, which has recorded five consecutive shutouts going into the playoffs and was among the league leaders with eight shutouts this season. But if El Paso is going to fulfill its title aspirations, that's where Carrijo is going to come in. The Brazilian veteran – acquired on loan from FC Juarez in July – has recently found a place in the starting lineup for Locomotive FC, and while he's yet to find the net he has been getting into dangerous positions. With Locomotive FC ranking third-to-last in the Championship in shooting accuracy at 39.1 percent and in the middle of the pack in goals despite sitting in the top six in Big Chances created, if Carrijo can come through it would provide a crucial boost to El Paso's title hopes.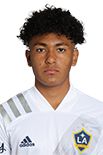 It's not often you would find a defender as an X-Factor to a team's success, but given the Galaxy II's potential path through the playoffs – and his ability to contribute in attack – U.S. youth international Mauricio Cuevas is going to have the spotlight on him. At right back, Cuevas is looking at an initial head-to-head matchup with Reno 1868 FC's Haitian international Christiano Francois, and that could be followed by other challenging assignments including Phoenix Rising FC's Santi Moar, Sacramento Republic FC's Dariusz Formella and San Antonio FC's Jose Gallegos, should LA advance further. If Cuevas cut offs the creativity there it will help Los Dos defensively, but then you add in his ability on set pieces – where he led the league with four goals directly from free kicks this season – and you have a potential joker in the deck when the Galaxy II get chances in the attacking third.
One of the newcomers to United this offseason, Amando Moreno has been a notable upgrade in quality in the attacking third for New Mexico United while finishing tied for the team-lead in both goals and assists. So, while players like Devon Sandoval, Chris Wehan and Josh Suggs might claim the big spotlight going into a game, it could be Moreno that holds the key to how far United might go as it looks to cap a remarkable year so far with a memorable road run through the playoffs. Moreno's been in this situation before; he helped the No. 5-seed New York Red Bulls II reach the Eastern Conference Final of the 2018 Championship Playoffs, including scoring the game-winning goal against FC Cincinnati in the Conference Semifinals. With United facing a long, winding road to triumph this month, Moreno can help drive that effort.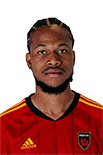 While there have been so many headline-makers in Phoenix for the past two years, led by 2019 Most Valuable Player Solomon Asante, the work being done in the middle of the field by Kevon Lambert has been among the most essential for the side. Lambert's ability to win and retain possession with good passes, and to join the attack when the opportunity presents itself, means he covers more ground than most players in the Championship on a game-by-game basis. After helping lead the side to the Championship Final two years ago, Lambert is unquestionably a better player now thanks to his experiences. If he has a big postseason, it will make life not only more difficult for opponents but put his teammates in a position to thrive.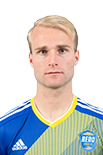 Tied for the league-lead on 43 goals in the regular season, there's generally been a consistency in the way Reno 1868 FC has been able to produce this season that has followed previous years of attacking success. That's been in part thanks to players like Foster Langsdorf and Christian Francois, who have been relatively consistent game-in and game-out to lead the side in goals and assists. If there's a player that could push Reno over the top this postseason, though, it's Tucker Bone. When Bone has been in sync for Reno this year, he's been extremely good. At other times, though, it's just not quite clicked for him. Getting Bone into the rhythm of the game early, especially if 1868 FC moves deeper into the postseason, could pay off very nicely for the club from the Biggest Little City in the World.
A2
Sacramento Republic FC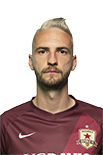 There are difference-makers in key areas for Republic FC as it enters the playoffs, but maybe the most intriguing player is the only one to appear in every game for the side this season with 10 starts and six appearances off the substitutes bench. Villyan Bijev hasn't necessarily had the best luck when it comes to his teammates finishing the chances he's created this season – he finished the campaign with two assists on 23 key passes – but he's a player that can do anything you want in the final third from providing a telling pass or cross or finding the net himself. With the way the margins tighten in the postseason, having someone who can unlock a defense like that is an important thing to possess. The key question will be whether Bijev can find the key that brings Republic FC the postseason run it has craved since its inaugural season ended in victory.
Jose Gallegos' first full season in the professional ranks should be considered a success, with the 18-year-old ranking second on San Antonio FC in chances created with 23 – 20 of which came in open play – and notching two goals and three assists. If there's a moment to take that next step up, though, it's when the bright lights of the postseason arrive. Gallegos and others in SAFC's squad will make their playoff debuts after the club's two-year absence from the postseason on Saturday night against New Mexico United, and Gallegos could get a tricky matchup against an experienced right back in David Najem. If the youngster comes out on top, it could start a very good month for Head Coach Alen Marcina's side.
Rodrigo Da Costa
Midfielder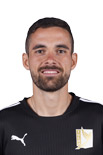 The follow-up to Rodrigo Da Costa's remarkable debut hasn't quite had the fireworks that 2019 provided, but with the quality surrounding him from the likes of new arrivals Dario Suarez, Ariel Martinez, Lebo Moloto and Eric Bird, the reduced overall production by the Brazilian hasn't affected Tulsa's playoff chances. If Da Costa ups his play in the upcoming month, it makes the potential of this FC Tulsa side, which ended the season on a three-game winning streak to book its first playoff place since 2017, even more intriguing. We got to see a glimpse of it in the club's season finale as he notched a goal and assist against Colorado Springs Switchbacks FC last Saturday. Will there be more in El Paso?